Watercraft Rental Rates (10% discount BBH Guests)
Pontoon Boats Full Day/Half-Day
Saturday $ 485/$ 350
Sunday $ 450/$ 300
Weekdays
1st Day Rental $ 425/$ 275
2nd Day Rental $ 800/$ 275
3rd Day Rental $ 1,150/$ 275
4th Day Rental $ 1,400/$ 275
5th Day Rental $ 1,600/$ 275
Full Week Rental $ 2,200
— Saturday – Friday
Jet Ski's Full Day/Half-Day
Saturday $ 325/$ 225
Sunday $ 300/$ 200
Weekday $ 275 $ 200
Prices do not include Sales Tax. Gasoline charges will be based upon actual gallons consumed.
Any damages to the boats, motors or jet ski's will be the responsibility of the renter and are not limited to the upfront damage deposit.
2022 22′ CREST PONTOON  
2021 22′ CREST FISHING/CRUISING PONTOON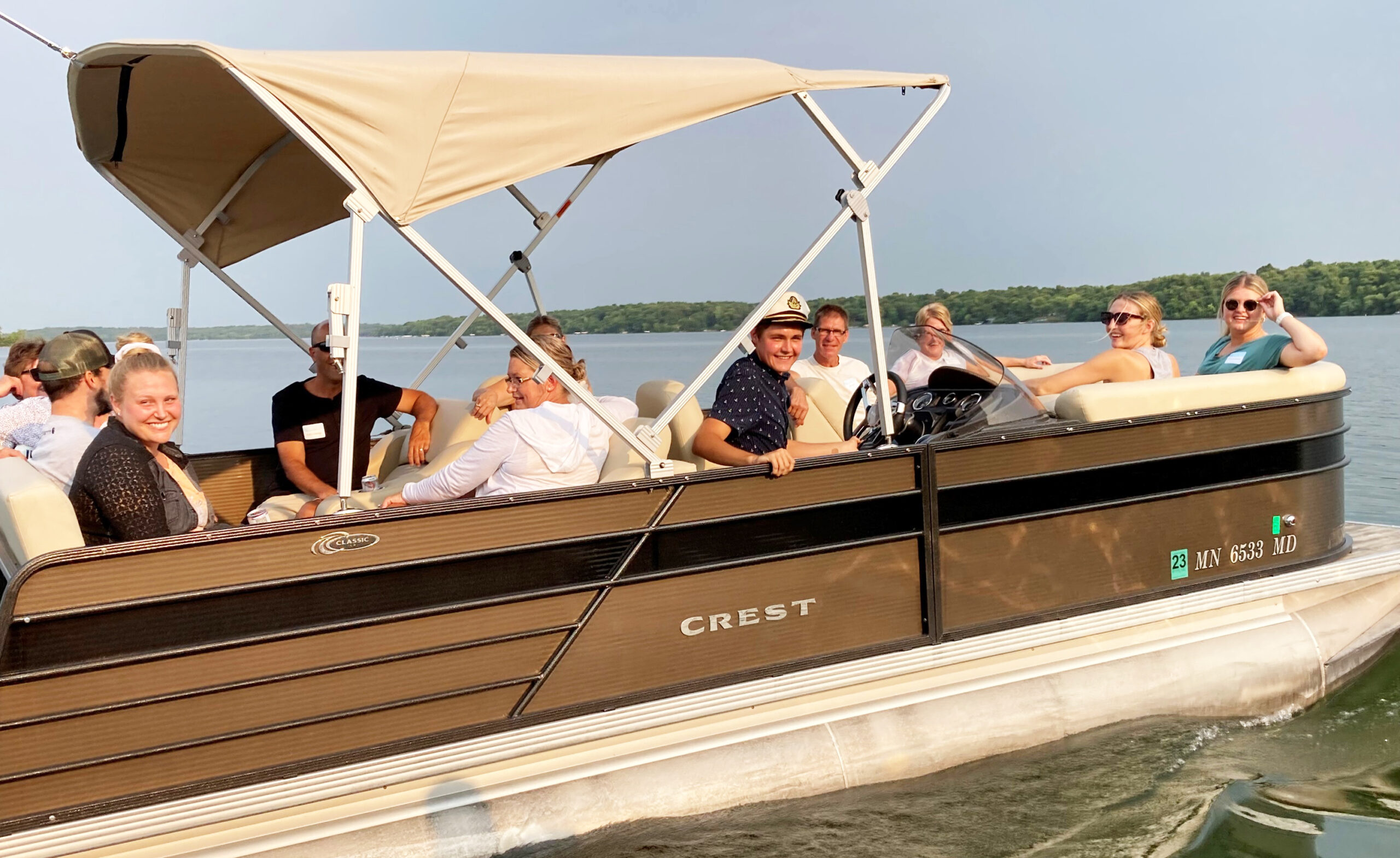 Rental Information and Policies:
** All rentals include life jackets (infant through adult sizes)
** Credit card required for all rental deposits (Visa, MasterCard, Amex and Discover ONLY!)
** You must be 21 years or older to rent
** Single Full Day Rentals: 10:00 AM-9:00 PM (or Dusk whichever comes first)
** Reservation Deposit: $100.00 per day of rental, maximum of $400.00 total towards rental fee
** Damage Deposit: $1,000.00 on the initial day of rental (deposit refunded upon return if no damage is done)
** YOU are responsible for disposing of your garbage/trash! A $50.00 trash fee will be added if we have to clean up your garbage!