Family Reunions
Celebrate family! We've hosted generations of family reunions at Bug-Bee Hive Resort through the years and offer many lodging options specifically designed for multiple families. Come and reconnect with those of yours! Inquire about catering options and use of our banquet or activity facilities too. This is your experience and we are here to help you plan it!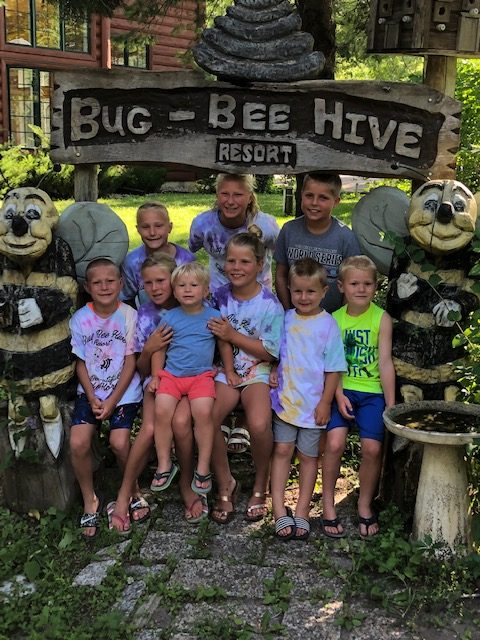 Group Retreats and Weekend Get-Aways!
What is it that you like to do most?  Do you take the time to enjoy your favorite hobby, craft, sporting event, church retreat, or social gathering?   We'd like to suggest that you treat yourself and take a break at Bug-Bee Hive Resort!  We enjoy hosting a variety of large and small groups who "just need a weekend away" over the course of Fall, Winter and Spring.  Various groups include:
Scrapbooking Groups
Quilting and Crafting Groups
Church Retreats
Ice Fishing
Snowmobilers
Biking Enthusiasts
Youth Gatherings
Poker Leagues
Etc.!
We have group rates available for a low as $60/night per person plus tax based on groups of 20 or more staying two nights+ after Labor Day and before Memorial Day.